Rely on decades of expertise to overcome the challenges your business faces with consulting, marketing, and recruiting solutions.
Rely on decades of expertise to overcome the challenges your business faces with a broad array of powerful solutions.
What We Do
Every business has its share of challenges. You can rely on the expertise of the Archangel Group in a wide range of disciplines to help you overcome these challenges with a combination of Proposal Development, GSA Schedule Services, and Marketing Services.
Proposal Development as a Service (PDaaS)
According to the U.S. Small Business Administration, in 2018 the federal government alone awarded $105 billion in prime contracts to small businesses (read the full story). For companies who provide services the government needs, this is potential growth just sitting on the table.
However, significant barriers to entry keep most businesses from ever taking advantage of these opportunities. Our proposal development services will empower you to navigate the government contract process at the federal, state, and local level, bypassing all barriers and opening up your business to a world of stable revenue opportunities.
GSA Schedule Services
GSA Schedules are attractive long term contracts of five or even twenty years that are used by government agencies to procure the goods and services they need in order to achieve their goals.
They offer you the opportunity to compete against a smaller pool of companies, but require an extra level of time and effort to identify and secure. Working with our government contracts experts will put these opportunities within your reach.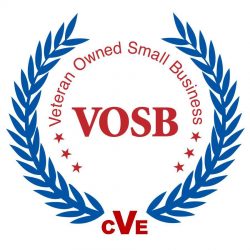 The Archangel Group is proud to have successfully completed the Veteran-Owned Small Business certification. The rigorous application process is designed to qualify veteran-owned small businesses who exhibit strong character and have a history of fulfilling its financial obligations.
The VOSB certification is available only for small businesses that are majority owned and managed by a veteran who is directly involved in the day-to-day operations. With this certification, veterans gain a competitive edge for winning government contracts and attracting customers.