Reach out today, and let's discuss the many ways the Archangel Group can drive your business into the future.
Leverage the broad range of talent and experience that The Archangel Group can offer your business.
The AAG Team
The Archangel Group, led by CEO Ricardo Mong, has gathered together a powerhouse team of experienced professionals that stands ready to address all of your business consulting, marketing services, and veteran recruiting needs.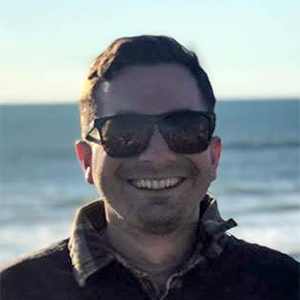 Ricardo L. Mong
CEO
Ricardo Mong has been working within the DOD supply chain/logistics/operations field for over ten years, where he has provided critical everyday logistics functions – vision, leadership, strategic planning, supply chain management, financial management and operations control – to enable the organization to accomplish its goals. Ricardo's experience has been that of a change agent, implementing forward thinking ideas, concepts, and programs that motivate highly successful teams, generate strong and sustainable profitability and ensure cost effective service.
Ricardo holds a degree in Transportation Logistics Management, with a minor in Reverse Logistics Management. Ricardo's blend of leadership, operational and management skills, and the ability to translate vision into meaningful action separates him from the pack. As Supply Chain Strategist, he effectively managed supply chain operations of multiple units and departments, collaborating with diverse US allies across several Middle Eastern and South American countries.
Ricardo provides creative leadership and targeted solutions that help organizations stay ahead of the curve and achieve their goals. Ricardo has consistently met the challenge of solving problems through the combination of operational expertise, project leadership, and effective change management. Equally important is his ability to develop and direct teams of well-qualified staff, integrating knowledge sharing strategy through the utilization of best practices and lessons learned. Ricardo has incorporated sustainable improvements by fostering a proactive environment that encourages team participation in the decision-making process and rewards contributions.
Ricardo's military background has allowed him to live in 10+ countries and visit 30+ countries, giving him a great deal of insight into cultural barriers, communication roadmaps, and negotiation with global and complex military logistics operations. He serves as an exceptional problem solver, employing resolution management to break down systems and re-engineer, creating a more efficient and proactive ecosystem.
Ricardo welcomes the opportunity to meet with you to discuss your needs for a professional who can, and will, deliver positive results.
Andrea Dickens, M.P.A., C.P.C.M.
Government Contracts Consultant
Andrea Dickens is currently the president of GovConnect Solutions, LLC where she assists other businesses with their federal, state, and local government contracting needs, including general consulting, strategy development, capture planning, proposal writing, as well as SBA assistance.
Andrea was previously a contract specialist with the federal government with the Department of Defense where she worked closely with the 10th Mountain Division at Fort Drum, NY, TRADOC Command at Fort Eustis VA, and Washington Headquarters Services at the Pentagon in Arlington, VA. Andrea also has 5 years of experience working in the private sector for a major defense contractor, Newport News Shipbuilding, handling large, highly complex, multi-billion dollar cost type contracts. She has experience in negotiations, cost and pricing principles, Far, DFAR, as well as program management and Earned Value Management (EVM).
Andrea has attained the Defense Acquisition Workforce Improvement Act (DAWIA) Level III certification in contracting as well as completed the Defense Civilian Emerging Leader Program (DCELP) through the Office of Personnel Management (OPM). She is a Certified Professional Contracts Manager (CPCM) credentialed through the National Contract Management Association (NCMA) and is currently serving as her local chapters President in charge of Programs.
Andrea is an avid reader, fitness enthusiast and sports fan.
Timothy D. Earls, Esq.
Business Benchmarking Consultant
Timothy Earls advises small businesses, entrepreneurs, and start-ups on a wide range of legal matters. He has experience with company formation and restructuring, capital and equity planning, estate and succession planning, tax planning and controversy, contract drafting, and employment law issues. His clients range from side gig sole proprietors to companies recognized by Inc. magazine.
Tim went to work for his family's business after he graduated from college. This is where he gained hands-on experience with the intricacies of small business ownership. He enrolled in law school 5 years later. While in law school he interned as a law clerk for a tax and civil litigation law firm. Upon passing the Ohio bar exam in 2014 he joined that law firm as an associate attorney. In 2018, he opened T. Earls Law, LLC with the goal to provide unparalleled legal services to entrepreneurs and business owners.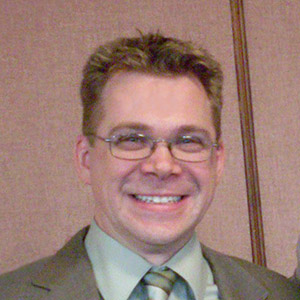 Randy Heller
Marketing Consultant
Randy Heller is a marketing professional with a Master's degree in writing and 25 years of experience as a writer, web developer, and marketing strategist, both at the corporate and contractor level. During that time, he's managed digital marketing campaigns and dozens of website properties for companies ranging in size from entrepreneurs to international media and trade magazine groups.
Randy excels at approaching the marketing needs of a business from the perspective of its purpose and mission, and uses that to bring all other elements into sharp focus, from words to design. He also embraces the power of "story" in today's brand marketing landscape, and understands how to use strategic messaging and original content to create both B2B and B2C connections.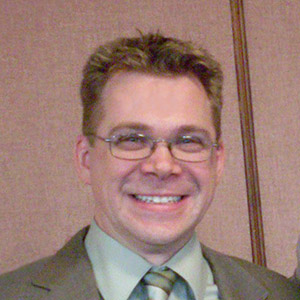 Joshua Morris
Content Creator/SEO consultant
Joshua Morris is a creative marketer with 10 years' experience as a small business owner. His years of experience include earning a bestseller on Amazon, and growing a digital product company to 200k in sales. He's managed digital marketing campaigns, websites, and sales processes for small to medium sized business in the UK.
Josh excels in creative copywriting that pulls at customers heartstrings turning browsers into buyers. His SEO and PPC experience allows him to create omni-channel marketing campaigns that excite customers and turn them from cold prospects into red-hot customers.
Josh loves learning, preferring a bookshelf over a TV and is constantly trying to improve mentally, physically and emotionally. For a fun side project, Josh helps men with social confidence since he struggled with anxiety as a kid, and now he brings his unique homemade confidence and creative marketing skills to the AAG team.
Meriel McMenamy
Social Media Strategist
Meriel McMenamy is a senior at the University of South Florida's Muma College of Business, where she is pursuing a degree in both Finance (BS) and Marketing (BS). Her interest in business stems from her family-owned recycling company where she was able to gain hands-on experience on how a small business is run. Meriel excels in digital marketing and social media management. As a marketer her goals include creative ideas/content and building trusting relationships with clients.
Meriel lives in Tampa, Fl, where she plans to finish her degrees and gain more experience in the business world. She is an animal lover and spends time volunteering at the local animal shelter to help run fundraising events. In school she is involved in student clubs and organizations. She hopes to contribute and actively grow with the Archangel Group in the future.
Caitlyn Mulligan
Marketing Strategist II
Caitlyn Mulligan is a senior at the University of South Florida where she is pursuing her bachelors degree in Public Relations integrated with Advertising. At Caitlyn's most recent internship, she was a social media manger for a local realtor. There she got real world experience on what it takes to create, implement, and optimize social media to generate new revenue and gain a loyal following. Caitlyn brings to Archangel an unparalleled problem solving mentality with a passion to build and maintain long lasting business relationships.
Caitlyn will continue to live in Tampa, FL after graduating college. While working at The Archangel Group, Caitlyn will constantly be learning, evolving, and gaining experience in the marketing world. She has hopes to start her own marketing firm in the future.
Alanna Sullivan
Content Creator/ Social Media Marketing Consultant
Alanna Sullivan is a recent graduate of the University of Central Florida who is currently pursuing a variety of projects, from writing to social media management. As an innovative, results-driven, and accomplished young professional, she brings with her wide-ranging experience in customer service, hotel operations, and political activism. During her time at UCF, she was actively involved in several clubs and organizations. She also spent her free time helping fellow students and Orlando community members to register to vote.
Alanna recently relocated to Miami, where she plans to continue her intellectual pursuits and further her creative pursuits. She is an animal and nature lover who one day hopes to travel around the world. Several years spent in the customer service and hospitality industries has made her proficient in conflict resolution and process management. She hopes to bring a unique, millennial perspective to the Archangel Group and to advance AAG's mission of environmental sustainability.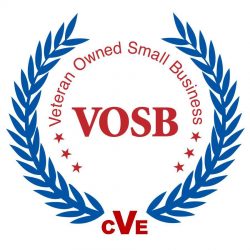 The Archangel Group is proud to have successfully completed the Veteran-Owned Small Business certification. The rigorous application process is designed to qualify veteran-owned small businesses who exhibit strong character and have a history of fulfilling its financial obligations.
The VOSB certification is available only for small businesses that are majority owned and managed by a veteran who is directly involved in the day-to-day operations. With this certification, veterans gain a competitive edge for winning government contracts and attracting customers.