Slide 1

Reach out today, and let's discuss the many ways the Archangel Group can drive your business into the future.
Leverage the broad range of talent and experience that The Archangel Group can offer your business.
Slide 1

Reach out today, and let's discuss the many ways the Archangel Group can drive your business into the future.
Leverage the broad range of talent and experience that The Archangel Group can offer your business.
The AAG Team
The Archangel Group, led by CEO Ricardo Mong, has gathered together a powerhouse team of experienced professionals that stands ready to address all of your government contract needs.
Ricardo L. Mong
CEO
Ricardo Mong has been working within the DOD supply chain/logistics/operations field for over ten years, where he has provided critical everyday logistics functions – vision, leadership, strategic planning, supply chain management, financial management and operations control – to enable the organization to accomplish its goals. Ricardo's experience has been that of a change agent, implementing forward thinking ideas, concepts, and programs that motivate highly successful teams, generate strong and sustainable profitability and ensure cost effective service.
Ricardo holds a degree in Transportation Logistics Management, with a minor in Reverse Logistics Management. Ricardo's blend of leadership, operational and management skills, and the ability to translate vision into meaningful action separates him from the pack. As Supply Chain Strategist, he effectively managed supply chain operations of multiple units and departments, collaborating with diverse US allies across several Middle Eastern and South American countries.
Ricardo provides creative leadership and targeted solutions that help organizations stay ahead of the curve and achieve their goals. Ricardo has consistently met the challenge of solving problems through the combination of operational expertise, project leadership, and effective change management. Equally important is his ability to develop and direct teams of well-qualified staff, integrating knowledge sharing strategy through the utilization of best practices and lessons learned. Ricardo has incorporated sustainable improvements by fostering a proactive environment that encourages team participation in the decision-making process and rewards contributions.
Ricardo's military background has allowed him to live in 10+ countries and visit 30+ countries, giving him a great deal of insight into cultural barriers, communication roadmaps, and negotiation with global and complex military logistics operations. He serves as an exceptional problem solver, employing resolution management to break down systems and re-engineer, creating a more efficient and proactive ecosystem.
Ricardo welcomes the opportunity to meet with you to discuss your needs for a professional who can, and will, deliver positive results.
Andrea Dickens, M.P.A., C.P.C.M.
Government Contracts Consultant
Andrea Dickens is currently the president of GovConnect Solutions, LLC where she assists other businesses with their federal, state, and local government contracting needs, including general consulting, strategy development, capture planning, proposal writing, as well as SBA assistance.
Andrea was previously a contract specialist with the federal government with the Department of Defense where she worked closely with the 10th Mountain Division at Fort Drum, NY, TRADOC Command at Fort Eustis VA, and Washington Headquarters Services at the Pentagon in Arlington, VA. Andrea also has 5 years of experience working in the private sector for a major defense contractor, Newport News Shipbuilding, handling large, highly complex, multi-billion dollar cost type contracts. She has experience in negotiations, cost and pricing principles, Far, DFAR, as well as program management and Earned Value Management (EVM).
Andrea has attained the Defense Acquisition Workforce Improvement Act (DAWIA) Level III certification in contracting as well as completed the Defense Civilian Emerging Leader Program (DCELP) through the Office of Personnel Management (OPM). She is a Certified Professional Contracts Manager (CPCM) credentialed through the National Contract Management Association (NCMA) and is currently serving as her local chapters President in charge of Programs.
Andrea is an avid reader, fitness enthusiast and sports fan.
Timothy D. Earls, Esq.
Business Benchmarking Consultant
Timothy Earls advises small businesses, entrepreneurs, and start-ups on a wide range of legal matters. He has experience with company formation and restructuring, capital and equity planning, estate and succession planning, tax planning and controversy, contract drafting, and employment law issues. His clients range from side gig sole proprietors to companies recognized by Inc. magazine.
Tim went to work for his family's business after he graduated from college. This is where he gained hands-on experience with the intricacies of small business ownership. He enrolled in law school 5 years later. While in law school he interned as a law clerk for a tax and civil litigation law firm. Upon passing the Ohio bar exam in 2014 he joined that law firm as an associate attorney. In 2018, he opened T. Earls Law, LLC with the goal to provide unparalleled legal services to entrepreneurs and business owners.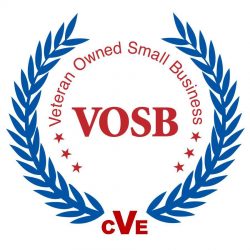 The Archangel Group is proud to have successfully completed the Veteran-Owned Small Business certification. The rigorous application process is designed to qualify veteran-owned small businesses who exhibit strong character and have a history of fulfilling its financial obligations.
The VOSB certification is available only for small businesses that are majority owned and managed by a veteran who is directly involved in the day-to-day operations. With this certification, veterans gain a competitive edge for winning government contracts and attracting customers.