From design to content creation to digital solutions, we provide top-tier marketing expertise to give your business a competitive edge.
From design to content creation to digital solutions, we provide top-tier marketing expertise to give your business a competitive edge.
What Our Clients Say About Us …
Digital Marketing:
"Ricardo and his team of professionals have helped us establish and maintain a digital presence on the web resulting in thousands of visits to our website each quarter. The boost in website traffic has helped us increase our commercial client count year over year as our marketing campaign has become more effective across the different platforms. The AAG provides us with monthly analytics reports that offer us great insight and direction that we value greatly. Ricardo and his team provide us with a full array of marketing capabilities for less than what we would have to pay a full-time employee. The level of service for the price is a great value and highly recommended to other small businesses looking to enhance existing marketing capabilities!"
Government Contracts:
"The AAG team has successfully helped us navigate the government contract process since 2018 and continues to work with us pursuing lucrative government work. Ricardo and his team follow a crawl, walk, run model that helped lay the foundation needed to win government work. We have worked on dozens of small projects as a subcontractor for a major defense company during the crawl-walk phase and continue to expand our network, pursuing similar work. Now that we have moved into the run phase, we recently completed/submitted our GSA packet working with the AAG team/partners and will be bidding on lucrative work this fall. We are excited to continue working with the AAG as we go after GSA work over the ensuing months and years to come."
Conclusion:
"Working with the AAG has been a no-brainer and an absolute pleasure over the last few years. Ricardo and his team offer our company both government contracts and digital marketing support for less than what we would pay one entry-level employee every year. In addition, Ricardo has taken it a step further, providing candidate recruiting at no additional cost to us as our operation continues to expand. We highly recommend The Archangel Group and its services to any company looking to expand its operations!" 
"The Archangel Group has provided my law firm with top-notch website and online marketing strategies. I would recommend the Archangel Group to any law firm, or company for that matter, that needs a website or website redesign or who engages in online marketing for their business. Ricardo and his team have worked with my law firm running advanced Google Ads and social media campaigns since last October with a great deal of success. Our client portfolio has increased considerably due to the different campaigns put together by the AAG team. You cannot go wrong with this team. I give them five stars!"
Diversity Talent Partners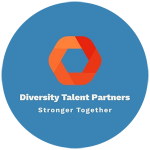 Government Contracts:
"Diversity Talent Partners connects diversity STEM candidates to excellent data analytics job opportunities. And while we are having success in the private sector, federal government contracts are where we really wanted to play. Having truly little knowledge of how to navigate the federal government contracts award process, we needed a partner to help lead us to wins. The Archangel Group, led by CEO Ricardo Mong, has proven to be a true business partner. Their knowledge of how to build a small business profile, develop a solid reputation, and lead us to partnering opportunities has been nothing short of spectacular. There is no way we could have come this far this fast without your help. A million Thank you's to Archangel and their team. DTP will stick with you all for an exceptionally long time!"
Marketing:
"Additionally, having good success with federal government contracts, we decided to engage The Archangel Group a second time to help us with marketing efforts. We noticed Diversity Talent Partners were not as marketing savvy as we would like to be, and we needed help there too. Brand promotion, messaging through social media mediums, ads, and Google Analytics are where they helped us to increase our presence and from that we found new business opportunities that we would not have, if not for them. Our growth over the past six months is due to their efforts in small business marketing and their knowledge of navigating federal government contracts programs."
Warmest Regards,
Managing Partner
Enrique Lambrano
"We have been working with Ricardo and the The Archangel Group for a handful of years now and could not be more happy with the level of service provided by Ricardo and his team. The AAG has helped us increase our client count year over year by enlisting a variety of marketing strategies."
"Archangel group did an EXCELLENT job and it was done fast! I would highly recommend you use them for your marketing needs."
Dr. Brett Berner/Foundation Chiropractic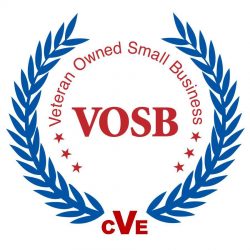 The Archangel Group is proud to have successfully completed the Veteran-Owned Small Business certification. The rigorous application process is designed to qualify veteran-owned small businesses who exhibit strong character and have a history of fulfilling its financial obligations.
The VOSB certification is available only for small businesses that are majority owned and managed by a veteran who is directly involved in the day-to-day operations. With this certification, veterans gain a competitive edge for winning government contracts and attracting customers.