Reach out today, and let's discuss the many ways the Archangel Group can drive your business into the future.
We embrace opportunities to align ourselves with like-minded businesses that are making a difference.
Strategic Partnerships
The Archangel Group understands that business should be about more than simply bottom lines and quarterly statements. That's why we're always on the lookout for opportunities to partner with other businesses that are making a difference in the world. If you think your mission aligns with ours, feel free to reach out to us about becoming a partner.
Conceptual Contracting
Founded and run by Christa Halda, Conceptual Contracting has 25 years of proven experience filling the need for comprehensive and affordable solutions for businesses pursuing GSA schedules. While many government contract firms offer GSA services, few of them concentrate solely on GSA schedules … and even fewer offer a fair and cost effective fee structure based on performance.
Conceptual Contracting specializes exclusively on new offers, contract modifications, and contract maintenance for both product and service schedules. This has allowed them to perfect the craft of providing excellent service, establishing credibility in the GSA community, and building long-term relationships with clients and contracting officers alike.
The Archangel Group is proud to count Conceptual Contracting as a strategic partner, and to bring their expertise to bear for all AAG clients interested in pursuing stable, long-term GSA schedules for their business.
Govcon Giants
Govcon Giants is an organization that provides resources to help small business owners successfully grow their federal division. The organization's goal is to guide and educate small businesses through the black box of federal contracting.
Govcon Giants provides resources and customized training for small business owners to determine critical decisions needed to register, identify, negotiate and win federal contracts.
Creator Eric Coffie is widely considered one of the world's leading experts on procuring federal contracts. Companies and organization regularly seek Mr. Coffie for advice, consultation, speaking and matchmaking opportunities to increase their chances of successfully landing a slice of the multi-billion dollar behemoth.
Diversity Talent Partners
Diversity Talent Partners helps companies change their technology culture from the top down to be more inclusive, specifically in the data science field.
Founded by Enrique Lambrano, Diversity Talent Partners' goal is to develop relationships with high achieving diversity students at the undergraduate, Masters, and PhD level and connect them with organizations committed to a diverse culture of technology professionals. They also look to professional organizations that have individuals with  on the job experience in addition to a great STEM education.
Lambrano has over 20 years' experience helping companies with talent acquisition. His goal has always been to help employers solve the problem of hiring a workforce that reflects the diverse communities they serve.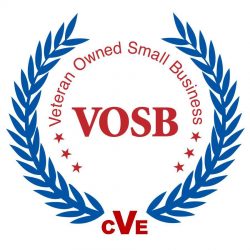 The Archangel Group is proud to have successfully completed the Veteran-Owned Small Business certification. The rigorous application process is designed to qualify veteran-owned small businesses who exhibit strong character and have a history of fulfilling its financial obligations.
The VOSB certification is available only for small businesses that are majority owned and managed by a veteran who is directly involved in the day-to-day operations. With this certification, veterans gain a competitive edge for winning government contracts and attracting customers.