Slide 1

Reach out today, and let's discuss the many ways the Archangel Group can drive your business into the future.
We can help you navigate the government contract process, opening your business up to new opportunities.
Slide 1

Reach out today, and let's discuss the many ways the Archangel Group can drive your business into the future.
We can help you navigate the government contract process, opening your business up to new opportunities.
SBIR/STTR Services
If you're a small business trying to compete in a large business world, you may benefit from the advantages offered by the SBIR (Small Business Innovation Research) and STTR (Small Business Technology Transfer) programs. These highly competitive awards-based programs encourage small businesses in the United States to engage in federal research and development projects that might otherwise be out of their reach.
The SBIR and STTR target the entrepreneurial sector because that's where most innovation and innovators thrive. Unfortunately, the risk and expense of conducting serious R&D efforts are often beyond the means of many small businesses. By reserving a specific percentage of federal R&D funds for small business, these programs enable small businesses to compete on the same level as larger businesses.
These programs have helped thousands of small businesses compete for federal R&D awards, enhancing the nation's defense, protecting our environment, advancing health care, and improving the U.S.'s ability to manage information and manipulate data.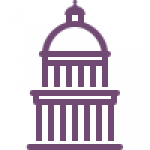 How We Can Help
The Archangel Group has considerable experience with SBIR/STTR programs and will help you navigate the huge potential of this connection opportunity through consulting, market research, company strategy, R&D workplans, proposal reviews/writing, and budgets.
As a veteran-owned small business (VOSB), we are uniquely equipped to support entrepreneurs when it comes to preparing competitive SBIR/STTR proposals, both before and after the inevitable happens: You've won! We'll help build your company team and provide in-depth technical advice on how to best leverage government grant funds while staying within budget–all so you can focus on what really matters.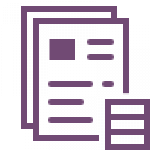 The Three Stages of SBIR/STTR
Phase I:
The SBIR/STTR program allows for the government to fund research and development that will lead towards commercially viable products. This phase includes six months or one year respectively with a minimum award size of $50,000 -$250 thousand dollars per project depending on which type it applies for; this is in order evaluate an organization's technical merit before providing them more support during phase II when commercialization may happen too quickly if there isn't enough time spent building up its quality first!
Phase II:
The objective of Phase II is to continue the research and development work begun in phase I. Funding for this stage comes from an award based on both merit as well as potential success that can be attributed back towards you! SBIR/STTR awards are generally about $750k if awarded twice within 2 years, which may seem like a lot at first, but it will go much further than investing elsewhere where there's only one chance of return per investment cycle
Phase III:
Investors who are successful in Phase I and II may be eligible for funding during the final stage of development. This is known as "phases III" or later rounds, where appropriate depending on what type R/D project it was regarding.
The objectives behind these stages include pursuing commercialization strategies resulting from earlier research efforts like designing new products which can then become government contractor opportunities if successful; finding other investors outside SBIR/STTR programs willing to buy into your idea after seeing its potential profits.
References:
https://www.sbir.gov/about
Are you ready to explore how these programs can bring long-term growth and stability to your business?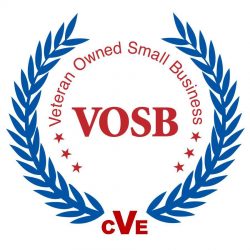 The Archangel Group is proud to have successfully completed the Veteran-Owned Small Business certification. The rigorous application process is designed to qualify veteran-owned small businesses who exhibit strong character and have a history of fulfilling its financial obligations.
The VOSB certification is available only for small businesses that are majority owned and managed by a veteran who is directly involved in the day-to-day operations. With this certification, veterans gain a competitive edge for winning government contracts and attracting customers.