We stand behind our belief that a responsible company gives back to the community in any way it can.
We stand behind our belief that a responsible company gives back to the community in any way it can.
Philanthropy
At the Archangel Group, we believe that the success of any responsible business is something that should be shared with the community–to effect positive change both for the world and for those individuals within it who might need a little help.
Of course, when it comes to worthwhile charities and causes, there is no shortage of options to choose from. But there are several that are close to our heart, and to these, we have pledged to contribute 3% of our annual gains. Learn more about these great organizations below.
Project Wren
For the people at Wren, their mission is simple, yet powerful: "We intend to mitigate the climate crisis by building tools that help everyone understand and act against climate change." How they do this is by helping users calculate their carbon footprint, figure out how to reduce their emissions, and then offset the emissions they cannot reduce by way of an easy to use web app. Users then pay a monthly subscription fee, choose a carbon protection project to fund immediately, and receive detailed updates about their chosen project every two weeks.
The Archangel Group believes so strongly in this mission that starting October 2019, every single month, we will be donating $100 of each of our client's monthly subscription fees directly to Wren. Our goal is not only to help make the world a better place by offsetting carbon emissions, but also to lead by example. It is our hope that other businesses out there will consider doing the same.
The Ocean Cleanup
The Ocean Cleanup is tackling the huge problem of trash accumulation in our oceans. Left to circulate and grow, the plastic found in giant patches of garbage like the massive one found between Hawaii and California that is twice the size of Texas, will impact our ecosystems, health, and economies. That's why the Ocean Cleanup is developing advanced technologies to tackle this problem and rid the world's oceans of plastic, with a goal of removing 50% of the Great Pacific Garbage Patch every five years through deployment of a passive cleanup system.
Wounded Warrior Project
Wounded Warrior Project is a charity aimed at empowering wounded military veterans and their families. Their goal is to foster the most well-adjusted generation of wounded service members in United States history. They achieve this by raising awareness within the community, enlisting the aid of the public, and creating a platform where injured veterans can help each other. Wounded Warrior Project is exceedingly effective at providing unique and effective programs and services to meet the needs of injured service members.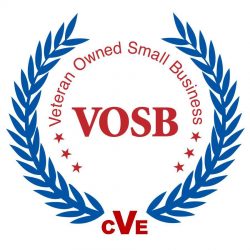 The Archangel Group is proud to have successfully completed the Veteran-Owned Small Business certification. The rigorous application process is designed to qualify veteran-owned small businesses who exhibit strong character and have a history of fulfilling its financial obligations.
The VOSB certification is available only for small businesses that are majority owned and managed by a veteran who is directly involved in the day-to-day operations. With this certification, veterans gain a competitive edge for winning government contracts and attracting customers.